Growthpoint is committed to investing in sustainability initiatives across our business to deliver better outcomes for our employees, our securityholders, our tenants and the communities we operate in.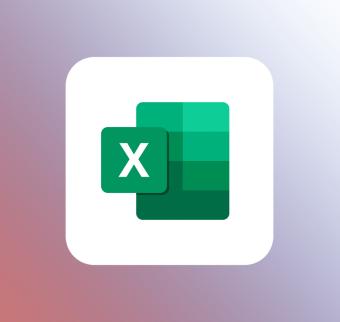 2023 GRESB results
For the third year running, Growthpoint is pleased to be recognised as a Sector Leader in the 2023 GRESB Sustainability Benchmark in our regional peer group of Diversified – Office/Industrial. Our score increased to 84/100 (from 81/100 in 2022) and we retained our 4-star ranking.
This year we achieved a perfect management score and a notable increase in the performance score from last year. Our results in the environmental, social and governance aspects remained well above GRESB averages with our score in the environmental aspect exceeding the benchmark average by four points.
The improvement in results this year was mainly driven by the release of our 2022 sustainability framework which included new NABERS Indoor Environment and waste diversion targets as well as the completion of technical assessments and increasing coverage of building certifications across the portfolio.
Growthpoint's Managing Director, Timothy Collyer said, "We are proud to maintain our 4-star rating and recognition as a Sector Leader in the 2023 GRESB results. This excellent outcome underscores our commitment to operating in a sustainable way and we will continue to build on it as we move towards achieving our net zero target by 2025."
Investors can find further detail on our GRESB performance on the GRESB investor portal
---
Modern Slavery Act
Growthpoint is required, under the Modern Slavery Act 2018 (Cth), to prepare a modern slavery statement disclosing the modern slavery risks in our operation and supply chains, the actions undertaken to address these risks and the steps implemented to assess the effectiveness of these actions.
Download our FY23 Modern Slavery Statement
Our past Modern Slavery Statements can be accessed here:
---
Sustainable Debt Framework
Our Sustainable Debt Framework outlines the process under which we intend to issue and manage sustainable debt products across our operations.
Download Growthpoint's Sustainable Debt Framework
---
NABERS Sustainable Portfolios Index (SPI)
NABERS SPI provides a verified benchmarking tool to assess our Energy and Water performance ratings against our peers.
See Growthpoint's latest performance in the 2023 NABERS SPI
---
Industry partnerships

---
ESG benchmarking partners
---
Community paternships
Property Industry Foundation (PIF)
PIF makes a tangible difference in the lives of homeless youth and families in need. We are proud to support PIF through ongoing sponsorship, team fundraising efforts and sharing our peoples' expertise. Find out more about PIF – pif.com.au
Healthy Heads in Trucks & Sheds (HHTS)
HHTS works to prioritise mental health and wellbeing in the logistics sector. Growthpoint has been a Premier partner with HHTS since June 2021. Many of our logistics tenants engage with HHTS to provide support for their employees. Find out more about HHTS – healthyheads.org.au