Growthpoint is committed to investing in sustainability initiatives across our business to deliver better outcomes for our employees, our Securityholders, our tenants and the communities we operate in.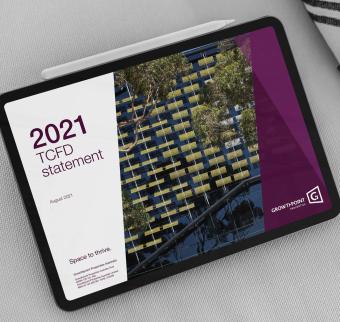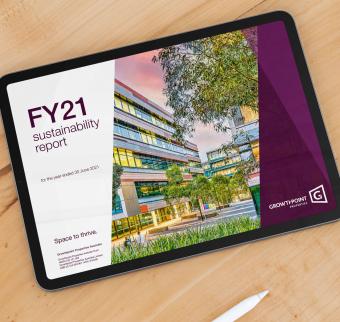 ---
NABERS Sustainable Portfolios Index (SPI)
NABERS SPI provides a verified benchmarking tool to assess our Energy and Water performance ratings against our peers.
See Growthpoint's latest performance in the 2021 NABERS SPI
---
Global reporting initiative (GRI)
GRI are the first and the most widely adapted global standards for sustainability reporting. We choose to align our sustainability reporting to these standards to provide Securityholders with a a full and balanced picture of our material topics and their impacts and subsequent management.
---
2020 CDP Climate Change response results
CDP is a disclosure and scoring system aimed at driving corporate transparency and management of environmental risks. The system is constantly evolving in response to market needs.
In 2020, we were pleased to see that actions we have undertaken in managing climate change issues in our business have been reflected in our score, demonstrating our ongoing commitment to managing climate change issues.
Find out more in our 2020 CDP scorecard
---
2020 GRESB results
GRESB is the global standard for ESG benchmarking and reporting for listed property companies, property funds and investors that directly invest in real estate. GRESB provides us with an opportunity to continuously improve our sustainability performance. We have been participating in GRESB since 2016.